Surgical Suite Lighting
Focused lighting solutions for surgical teams

A holistic approach to lighting healthcare spaces
Surgeons identify lighting as one of the key elements of a productive operating theater. The environment requires a combination of sufficient ambient illumination lighting and effective direct and indirect task lighting. Surgical lighting is at its best when the surgeon, anesthetist, and support team all have a clear vision of the surgical site and surrounding area and are confident in the performance of the lighting equipment itself.
Surgeries and procedures require a focused hand and even more focused lighting. Using dual-color channels and optional nLight® controls, the new HSTL Troffer from Healthcare Lighting delivers for enhanced visual acuity. See the difference in your surgical suite, clean room, and exam or procedure space.
A surgical team's effectiveness is enhanced when visual stress is managed with minimal - or no - glare or shadows. Failure to address lighting essentials may negatively impact surgical outcomes, while adversely affecting the team's wellbeing.
Many operating rooms used for traditional open surgery are now also employed for minimally invasive, microscopic, and/or cardiac surgeries. Each type of surgery has a unique set of requirements, and lighting within these spaces therefore becomes more complex. The ability to adapt lighting levels to each surgical situation contributes to a successful outcome.
Healthcare Lighting helps you design lighting and controls that create a positive experience for everyone in the surgical suite, patients, surgeons and nursing staff. Our advanced lighting control solutions improve comfort and simplify control, while contributing to energy efficiency.
Other Healthcare Lighting Applications
Connected and In Control with Healthcare Lighting
Thoughtful design of a lighting environment directly impacts a medical team's effectiveness and contributes to overall job satisfaction. At Healthcare Lighting we combine nLight® and nLight® AIR compatibility with intelligent luminaire designs to seamlessly match lighting levels specific to the area and activity.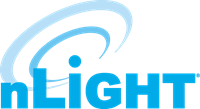 As technology pressures meet financial pressures, an adaptable design helps to future-proof a hospital. Healthcare Lighting's portfolio and roadmap offer design flexibility to add more features and functions in the future, without the need to retire existing technology.