Laboratory Lighting
Lighting the way to the cure:

A holistic approach to lighting healthcare spaces
Laboratories need a carefully designed lighting plan to create a high-functioning workspace. Research, testing and analysis demands superior illumination, often in a strict, sterile environment. Healthcare Lighting's recessed cleanroom luminaires are an excellent laboratory lighting tool, with our Care 222 technology leading the way in pathogen de-activation.
Visually demanding laboratory tasks require some of the highest recommended light levels in healthcare buildings. Suitable brightness – low-glare and shadow-free lighting - can be achieved with our HSTL and HPL troffers from Healthcare Lighting.
Other Healthcare Lighting Applications
Connected and In Control with Healthcare Lighting
Thoughtful design of a lighting environment directly impacts a medical team's effectiveness and contributes to overall job satisfaction. At Healthcare Lighting we combine nLight® and nLight® AIR compatibility with intelligent luminaire designs to seamlessly match lighting levels specific to the area and activity.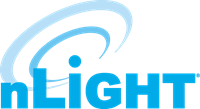 As technology pressures meet financial pressures, an adaptable design helps to future-proof a hospital. Healthcare Lighting's portfolio and roadmap offer design flexibility to add more features and functions in the future, without the need to retire existing technology.