Patient Room Lighting
Lighting and Lighting Controls provide the ability to manage the mood, atmosphere, and functionality of the patient room.

A holistic approach to lighting healthcare spaces
The evolution of health care facility design is emphasizing the patient experience. Because patient interactions primarily take place in their hospital rooms, this space has become a focal point for lighting design. There is an opportunity to give patients significantly more control over their environments, while introducing flexible technologies that adapt to changing health care needs.
Lighting can create a more inviting space; lighting controls give both the patient and health care provider the ability to manage the mood, atmosphere, and functionality of that space. With a well-designed system, the patient can turn off overhead lights to take a nap, while visiting family members have enough light to read. With the press of a button, a nurse can administer nighttime bedside checks under dim lighting to reduce patient stress. Touch a different button for full illumination to facilitate an exam or emergency. The key is to enable the right light at the right time.
Healthcare Lighting helps you design lighting and controls that create a positive experience for everyone in the patient room, including nurses, doctors, clinicians, and other hospital staff. Our advanced lighting control solutions improve comfort and simplify control, while contributing to energy efficiency.
Other Healthcare Lighting Applications
Connected and In Control with Healthcare Lighting
Thoughtful design of a lighting environment directly impacts a medical team's effectiveness and contributes to overall job satisfaction. At Healthcare Lighting we combine nLight® and nLight® AIR compatibility with intelligent luminaire designs to seamlessly match lighting levels specific to the area and activity.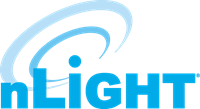 As technology pressures meet financial pressures, an adaptable design helps to future-proof a hospital. Healthcare Lighting's portfolio and roadmap offer design flexibility to add more features and functions in the future, without the need to retire existing technology.